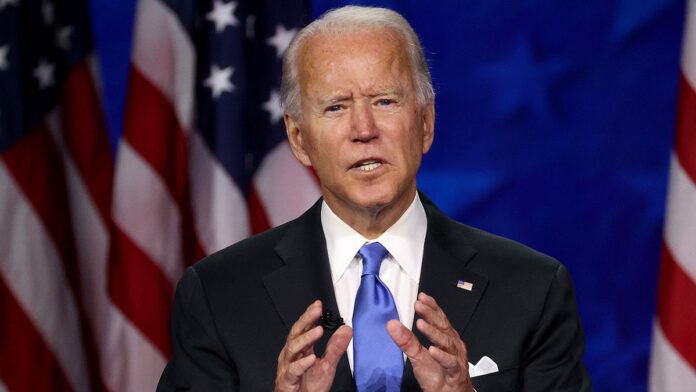 President-elect Joe Biden formally announced his national security and foreign policy picks on Tuesday, at his Wilmington headquarters.
His choice to execute United States immigration policy is Alejandro Mayorkas, who was appointed to become U.S. secretary of homeland security.
Mayorkas is a Cuban-American whose parents were refugees from Fidel Castro's Cuba. He is expected to help reverse President Donald Trump's hard-line immigration policies.
Biden's Immigration Promises for first 100 days
Biden published comprehensive immigration plans that would feature prominently on his first 100 days in office. He plans to reverse a lot of Trump's policies, including reform of the U.S. asylum system and the treatment of people at the border with Mexico.
Although Biden wouldn't take down parts of the wall that have already been built along the U.S. southern border, his administration plans to take away funding toward continued construction of the wall.
Biden plans to produce comprehensive immigration legislation that creates a pathway to citizenship for 11 million migrants living in the U.S. illegally.
He would also provide a pathway to citizenship for those who are part of the Deferred Action for Childhood Arrivals, DACA program, commonly known as DREAMERS.
Biden also pledged to make the DACA program permanent on his first day in office. Trump Administration has made several unfruitful attempts to repeal the program.
According to Biden, he would On Day 1 as president, stop the practice of separating immigrant families trying to enter the U.S. from Mexico.
He, therefore, plans an executive order to establish a task force focused on reuniting children and parents separated at the border.
The president-elect plans to end Trump's executive order banning travelers from some 13 countries.
But the Biden White House plans to withdraw from agreements Trump reached with Guatemala, Honduras, and El Salvador that permitted the U.S. to shift rejected asylum seekers to those countries.
Who is Mayorkas?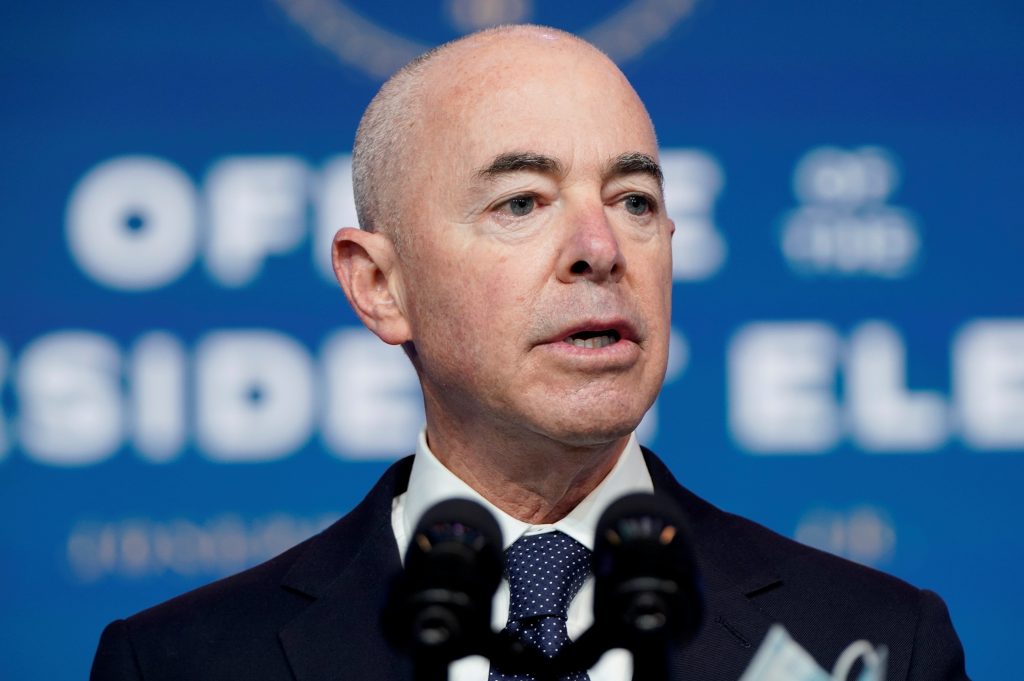 On Tuesday, Mr. Mayorkas gave insight into how he intends to focus the Department of Homeland Security's mission. The department is meant to "keep us safe and to advance our proud history as a country of welcome," he said.
Mayorkas is a former federal prosecutor in California. He joined the Obama administration in 2009 as the director of the U.S. Citizenship and Immigration Services (USCIS).
In that role, he oversaw the implementation of DACA, which protected eligible immigrants from deportation and provided them work permits.
Mayorkas was born in Havana, Cuba, and came to the United States as a baby with his family after they fled Communist Cuba.
He turned 61 on Tuesday, and Biden wished him a happy birthday at the event.
"When I was very young, the United States provided my family and me a place of refuge. Now, I have been nominated to be the DHS Secretary and oversee the protection of all Americans and those who flee persecution in search of a better life for themselves and their loved ones."

MAYORKAS WROTE ON TWITTER FOLLOWING THE ANNOUNCEMENT.
Department of Homeland Security (DHS)
If confirmed by the U.S. Senate, Mayorkas would become the first Latino and first foreign-born to lead the behemoth department with about 240,000 employees.
DHS oversees border security, immigration enforcement, cybersecurity, disaster readiness, and relief, and encompasses the U.S. Coast Guard and Secret Service.
It was created in response to Sept. 11, 2001, attacks on the United States.