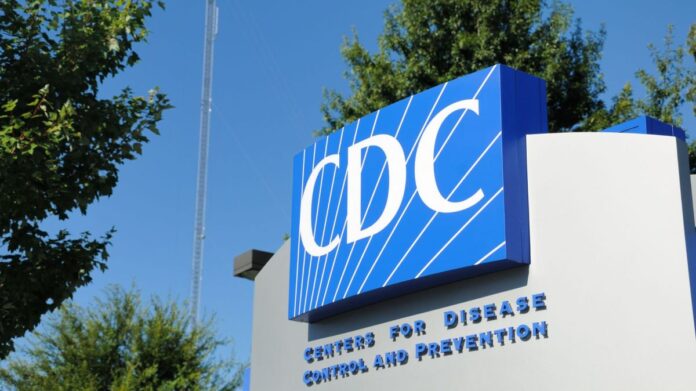 In a surprise twist on Monday, the Centers for Disease Control and Prevention (CDC) told Americans to ditch the mask and social distancing precautions once they have been fully vaccinated.
The CDC issued the new guidance for vaccinated people days after President Biden and the media elite slammed Texas and Mississippi for ending their mask mandates and opening up their states 100%.
"We know that people want to get vaccinated so they can get back to doing the things they enjoy with the people they love," CDC Director Dr. Rochelle Walensky said in a statement about the new guidelines.
Walensky said that as of Monday, about 59 million people in the U.S. have received at least one dose of the COVID-19 vaccine. And about 31 million people — or 9.2% of the U.S. population — are fully vaccinated.
Specifically, the new guidance says, people who are fully vaccinated can visit indoors with other fully vaccinated people without wearing masks or social distancing.
People are considered fully vaccinated two weeks after they have gotten the second shot of the Pfizer or Moderna vaccines (or two weeks after receiving the single-dose Johnson & Johnson vaccine).
Vaccinated people can also visit, unmasked, with people from another household who are not yet vaccinated, as long as those people are at low risk of serious illness from the virus.
However, the agency said, vaccinated people should continue to wear masks when they're in public, avoid crowds and take other precautions when gathering with unvaccinated people who are at high risk of serious illness from COVID-19.
The new guidance also allows fully vaccinated individuals to forgo testing and quarantining following a known COVID-19 exposure, as long as they are not experiencing symptoms.
"However, we remain in the midst of a serious pandemic, and still over 90% of our population is not fully vaccinated, though we are working hard to get there," Walensky said.
States abolish mask mandates
More jurisdictions join Texas, Mississippi, and other states in lifting mask mandates and easing local government restrictions on businesses. Wyoming is the latest Republican-led state to ditch mask mandate. It joins Texas and Mississippi to become the fifth state to lift mask mandates. A sixth state, Alabama, extended the mandate but said it would end on April 9.
Eleven other states, all led by Republicans never had mask mandates in the first place. These states are Alaska, Arizona, Florida, Georgia, Idaho, Missouri, Nebraska, Oklahoma, South Carolina, South Dakota, and Tenesse.
But Private businesses like stores and restaurants can still mandate masks for their customers.
President Joe Biden, in rebuking the states ditching mask mandates, likened the decisions to "Neanderthal thinking."
Meanwhile, the CDC said this new guidance is a "first step" to returning to everyday activities. A press release by agency officials indicate there evidence to show that people who are fully vaccinated are less likely to become infected and also "potentially" less likely to spread the virus to others.
Although the CDC warns that those who are vaccinated should continue to follow recommended guidelines in public settings, including wearing masks, it said the new guidance is specific to freedoms that vaccinated people can resume in their own homes.
Travel restrictions remain
But CDC warned against travel. It stressed that everyone should continue to avoid nonessential trips, regardless of vaccination status.
Walensky said at a White House COVID-19 Response Team briefing on Monday that the CDC is not updating its travel guidance at this time.
"We would like to give the opportunity to vaccinated grandparents to visit their grandchildren and children who are healthy and who are local, but our travel guidance currently has been unchanged,"

Walensky said.
The three available vaccines have been proven to protect against severe illness, hospitalization and death from COVID-19, Walensky said.
This is the first round of guidance, but more will follow as the science evolves and more people are fully vaccinated, Walensky said.
"We believe these recommendations are an important first step in our efforts to resume everyday activities in our communities," she said.