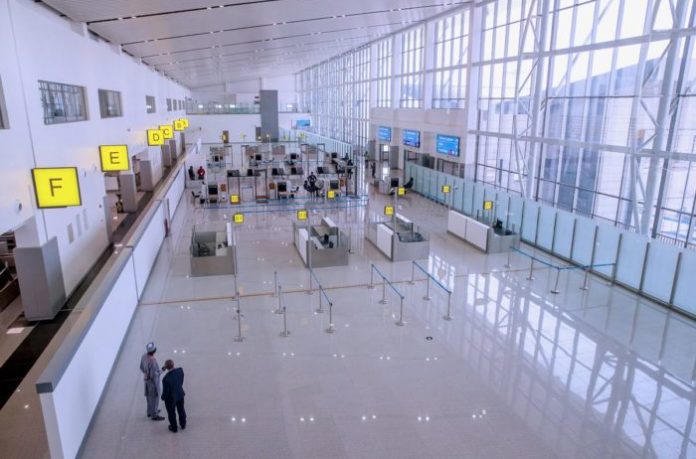 Consulate-General of Nigeria in New York has said 270 stranded Nigerians will be evacuated from the United States on Sunday, May 10, due to Covid-19.
This was stated in an urgent public notice signed by Benaoyagha Okoyen. It noted that a one-way flight is being arranged with Ethiopian Airlines at the expense of the travelers. They are all expected to fly economy class at the cost of between $1,300 and $1,700 per adult.
The Ethiopian Airlines flight ET 509 is expected to fly directly to the Nnamdi Azikiwe International Airport, Abuja from Newark Liberty International Airport in New Jersey by 9.15pm.
The Consulate said more than 700 Nigerian nationals have so far registered to be evacuated from the USA. But priority will be given to those with proof of short stay visas; the elderly; families with children and returning students.
All returnees will be transported from the airport in Abuja to a designated quarantine centers for 14 days. They will be tested for Covid-19 before and after the quarantine period, according to the Consulate-general.
But those with temperatures above 38 degree centigrade or showing symptoms of Covid-19, will not be allowed to check-in at the airport in New Jersey. Evacuees are expected to buy tickets from www.ethiopianairlines.com and forward a copy along with their name, phone contact and address of their next of kin in Nigeria to cgnny@nigeriahouse.com for documentation urgently. This should be done before coming to the airport according to the Consulate.
Prospective evacuees are expected to carry hand sanitizers and wear face masks for the duration of the flight.
Nigerian government had on March 18 imposed restrictions on travels from 13 countries with high Covid-19 cases. These include China, Iran, South Korea, Germany, Italy, U.S. United Kingdom, Switzerland, Norway, Netherlands, Spain, France, Japan, Australia and Sweden.
Many Nigerians on short-term visits to the affected countries became stranded as a result of the restrictions.