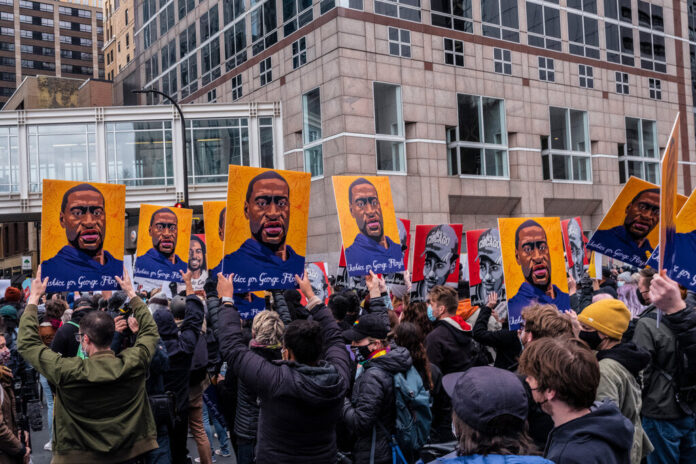 Derek Chauvin on Friday, received 22 and a half years sentence for the murder of George Floyd.
Chauvin is the former police officer convicted of murder in the death of George Floyd after video captured him pressing his knee on the neck of Mr. Floyd for more than nine minutes along a Minneapolis street.
The death set off waves of protests and riots across the United States, and it became heavily politicised by the major political parties.
The Jury at the trial earlier in the year, found Chauvin guilty of second-degree murder, third-degree murder and second-degree manslaughter for the killing of Floyd.
Judge Peter A. Cahill of Hennepin County District Court, who delivered the judgement said his reasoning was explained in a 22-page sentencing memorandum.
"Sentences serve many purposes in our justice system, including retribution, but are not supposed to indulge a desire for revenge or be unduly swayed by emotion" .

JUDGE CAHILL SAID.
"But at the same time I want to acknowledge the deep and tremendous pain that all of the families are feeling, especially the Floyd family," Judge Cahill added.
The sentence followed emotional statements in court by members of Mr. Floyd's family as well as by Mr. Chauvin's mother.
Gianna Floyd, the 7-year-old daughter of George Floyd, said in a video that she wished her father was still alive.
"I want to play with him," she said in the video, which was played at the hearing at which Derek Chauvin was sentenced.
Derek Chauvin's mother, Carolyn Pawlenty, said in court that she believed Chauvin was innocent of murdering Floyd. She said her son had wrongly been described as a racist.
"The public will never know the loving and caring man he is but his family does," she said.
Derek Chauvin gave a brief statement in court on Friday, saying, 'I want to give my condolences to the Floyd family.'
"There's going to be some other information in the future that would be of interest and I hope things will give you some peace of mind."
But Mr. Chauvin is expected to appeal his conviction, and three other officers who were on the scene with Mr. Chauvin and assisted in the arrest of Mr. Floyd still face their own charges, in both state and federal courts.