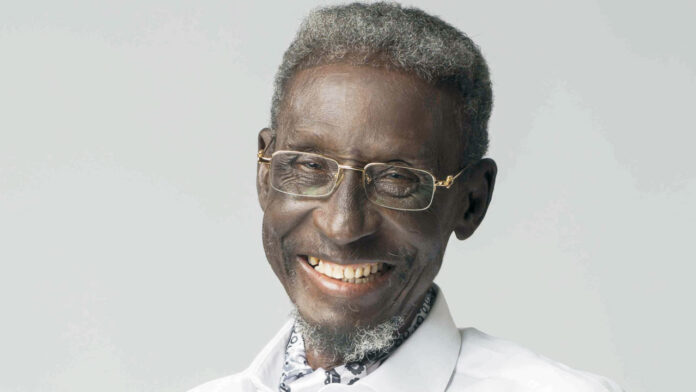 Tributes continued to pour in following the death of veteran TV presenter and actor, Sadiq Abubarkar Daba.
Senator Shehu Sani said on his Twitter handle, that "Sadiq Daba, has been through a long journey of life. An ace presenter and actor from a generation of morally upright Tv professionals. May Allah grant him Aljanna Firdausi. Amen."
Former vice president Atiku Abubakar equally tweeted: "Sad that cock will no longer crow at dawn. Sadiq Daba, thank you for the joy you brought into our homes. May your sins be forgiven and your memories be a blessing."
Daba died on Wednesday, March 3, following a long battle with leukemia and prostate cancer. He was 69 years.
When the actor announced that he was diagnosed with prostate cancer and leukemia, he refused to be held down by his ailment and continued to feature in movies. His last movie was "Citation" by veteran director and producer, Kunle Afolayan.
During his acting career, he bagged an Academy Award in a leading role in 2015, in Kunle Afolayan's "October 1," where he played Inspector Waziri.
He was a role model to a lot of people especially to Kannywood actors. Everyone of them wanted to be him.
While he was with Nigerian Television Authority, NTA, he was a co-presenter on the popular Am Express alongside late Yinka Craig, who died of a similar ailment.
Daba said in one of the episodes on Am express that every Nigerian should first and foremost see themselves as Nigerian instead of identifying with one's tribe first.
Kunle Afolayan also posted "You will be missed 'Uncle S'. You made your mark. Orun re oo ".
Babangida Bangis, Kannywood director told BBC pidgin that Sadiq's death is deeper for him because of the role he played in his life. He said further that watching Sadiq while growing up gave him a sense of pride. To him, the deceased represented the people from the North.
We at Akatarian are deeply pained by his demise and we commiserate with his family members.
Great Sadiq Daba, rest on.