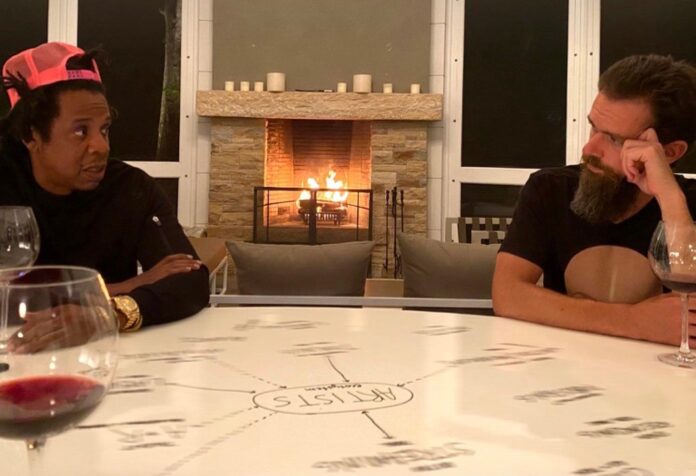 Square, a mobile payment system company owned by Twitter CEO, Jack Dorsey, is set to close a $297m deal with Tidal, a streaming platform owned majorly by popular rapper, Jay Z.
The deal, which is to be sealed in the second quarter of 2021, is expected to position both companies along side giants and rivals in that business space.
Dorsey disclosed this in a series of tweets via his Twitter handle. "Why would a music streaming company and a financial service company join forces?".
"It comes down to a simple idea: finding new ways for artists to support their work. New ideas are found at intersections, and we believe there is a compelling one between music and the economy."
The aim according to Jesse Dorogusker, an executive in Square, is to help artists get the true worth for their work by providing tools to enhance users experience while enriching the artists. He will serve as Tidal's interim Lead.
The terms of the deal will allow Jay Z become a member of Square's board of directors. It will also allow other artists who are co owners in Tidal, retain their stakes and become the second largest share holders.
According to Jay Z, the majority owner of Tidal, "I said from the beginning that Tidal was about more than just streaming music. And six years later, it has remained a platform that supports artists at every point in their careers."
"Artists deserve better tools to assist them in their creative journey. Jack and I had many discussions about Tidal endless possibilities that have made me even more inspired about its future. The shared vision makes me even more excited to join the Square board. This partnership will be a game-changer for many. I look forward to all this new chapter has to offer." He tweeted.

Jay Z
in celebration, Jay Z launched a play list on Tidal, titled "March 4" with tracks consisting mostly inspirational songs.
The said deal is another big win for the rapper and business mogul. Recently, he sold his champagne company known as Ace of Spades to LVMH.
Tidal, is to run independently and will continue to stream music as it used to.
Tidal, founded in 2014, was acquired by a consortium of artists led by Jay Z in 2015. Other shareholders include Madonna, Rihanna, Beyoncé among others.